This Saturday we will be headed to the Redondo Beach Pier to share our faith. Meet at Hope Chapel at noon to carpool.
*****

But on Monday…we're going to another parade! Everyone loves a parade, and this one is very neighborly and lasts about three hours because it seems that everyone is in it. It's the one and only Martin Luther King Jr. Parade!!! Meet at Hope Chapel on Monday at 7:30AM to carpool. If you'd like to meet us down there, we'll be at the corners of Crenshaw Blvd. and MLK Jr. Blvd. at approx. 9:30 AM. Call my office and leave a message for further details: 310.374.4673 x. 121.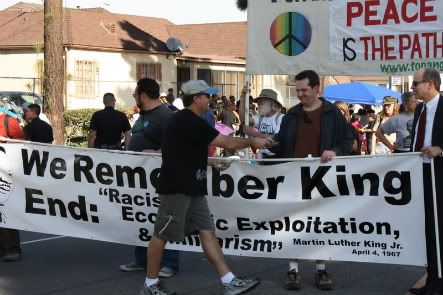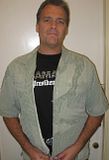 Last year I created an unexpected brouhaha in the Christian community because of a particular shirt I wore to the parade. I thought it was entirely appropriate for the neighborhood, but many brothers and sisters vehemently disagreed with me. Want to see the shirt? Ya sure? Please don't get mad at me. (Click here to read the controversy.) I will not be wearing it this year because I have another plan…

Instead of a shirt, I ordered 50,000 special Presidential trillion dollar bill Gospel tracts with a special pro-life message in the corner.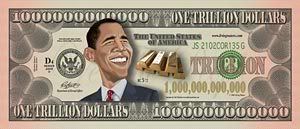 In this troubled economy, everyone could use an extra trillion or two.
*****
Sharing Your Faith Without Fear, our six week evangelism training class, starts on Thursday, January 21. Cost is only $10 and includes all materials.