The weirdest, stupidest things happen down in Huntington Beach when we go down there to visit with Ray Comfort, like we'll be doing this Saturday afternoon….
For instance, on one fine Saturday this young Mexican man stood right in the middle of an angry anti-immigration protest and…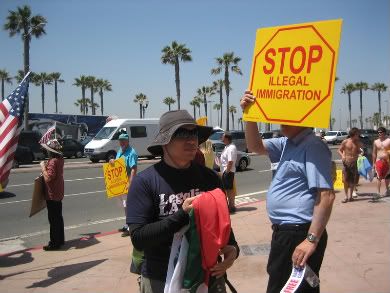 …unfurled a giant Mexican flag!!! Yow!!! This man needed a Savior—and quick!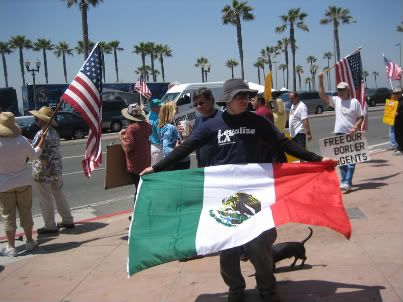 And then there are the pro-pot people. They are regularly on the street corner trying to persuade locals that legalization is the only way to go. They even have a mascot, Pot Dog. This makes for quite the distraction as we preach in the open air on the pier because drivers-by honk their horns loudly and longly in support of Mary Jane.
Neveretheless, we'll be out there preaching the good news in season and out of season!
Meet at Hope Chapel @ 11:30AM to carpool, 2420 Pacific Coast Hwy, Hermosa Beach, Ca. 90254. OR… meet us at the base of the Huntington Pier about 1:30PM.