The Chinese New Year Parade had its share of dignitaries. My daughters caught the vision of handing out Gospel tracts to politicians as they drove by. If you need to be reminded of the purpose of this foolhardy endeavor, click here and here.
L.A.'s own embattled Mayor, Antonio Villaraigosa,  was overjoyed to receive his tracts from my eldest daughter D.D.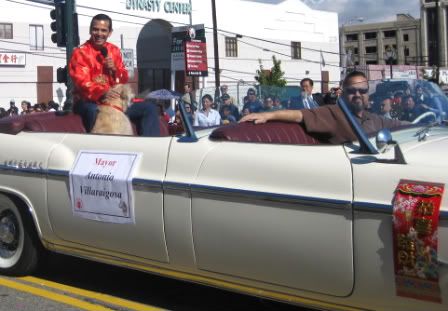 This is probably the third or fourth time he's gotten one from us. Hopefully, he'll read the back of the bill and answer those questions about the Commandments…. No further comment about that is necessary.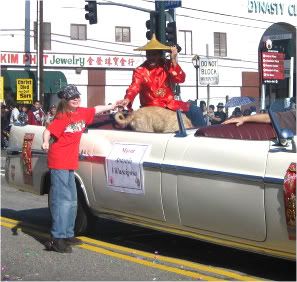 Because there is really only one big question he has to answer: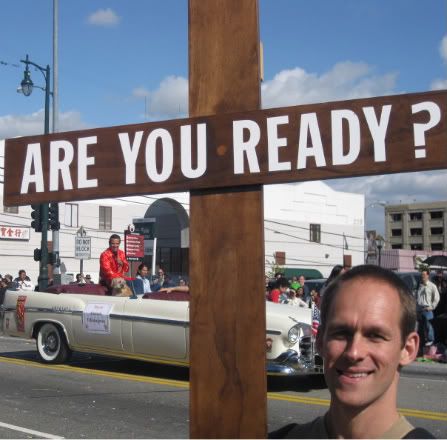 See members of the U.S. Congress, the State Assembly, and some reeeeealy big stars receiving Good News from my daughters' hands by reading the rest of the post.
My youngest, Laurel Ann, gave a donation to Congresswoman Lucille Roybal Allard of the 34th district. Who?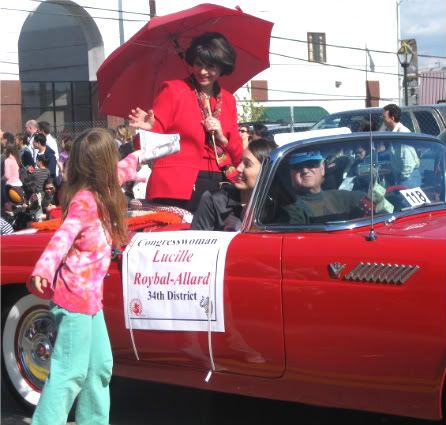 D.D. gave one to California Assemblyman Mike Eng. Who?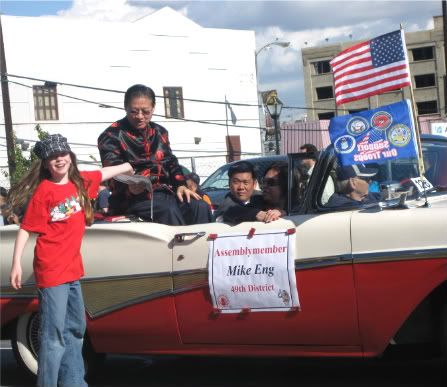 Laurel: Assemblyman Kevin De Leon. Who?
There were also top tier B-Listers who got the Gospel as well, like KNBC news reporter, Ted Chen. Who?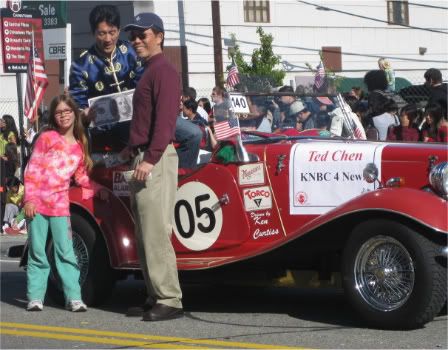 But I saved the best for last. Actors Kelvin H. Lee, who appeared in the movie, Cherish, and Amy Hill, who's perhaps best known for her role as Mrs. DePaulo in That's So Raven. And everyone asked, all together now: WHAT?