Nope, never wanted to plant a church. Wasn't my gift or calling. Had lunch with a friend that got me to thinking. Made a list, checked it twice. Then I made the decision to leave everything I knew— all my security—and move to Texas. Then God confirmed it. Here's how. Am I nuts? You decide…. (Start at Part 1 of this series by clicking here.)
It was Monday night. That morning I made my list of facts and pros and cons concerning this momentous decision of faith to move to Dripping Springs, Texas. My last big step of faith was  leaving my job at Vons Grocery Store, where I had worked for a total of twenty-one years! Before that, it was getting married.
I've always played it safe.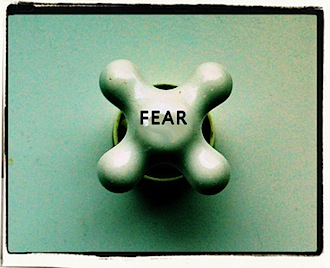 I called my friend Kevin, the one who inspired me to consider this move at lunch a few days before, to ask him a question: "Will you start the church with me?"
"Yes," he replied, "that's what my business is all about, helping churches with their finances."
"No," I clarified. "Will you be my administrator and actually help me to start the church?" Without a moment's hesitation he said yes. "Uh, would you like to think about it, pray about it a little and talk with your wife before you make this decision?"
"No, I don't need to. I will help you start it."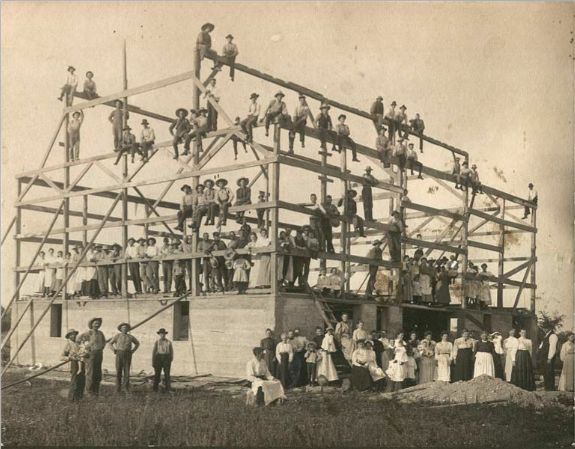 The next morning, I went to our staff meeting, my head reeling with the weight of what I was about to do. Was this really the Lord's doing? Am I nuts?
My Pastor started off the meeting in an unusual way. He shared with us what he read in his
devotional reading that morning, something I don't remember him ever doing.
"I was reading My Utmost for His Highest," he explained, "and it was from the text, Matthew 14:29—"He said, 'Come.' So Peter got out of the boat and walked on the water and came to Jesus."
Of course, this passage was about the impetuous Peter fixing his eyes on Jesus and doing something impossible—miraculous—walking on water! Then Pastor Zac looked in my direction and said, "Oswald Chambers wrote, 'Be reckless with your faith.'"
That was it. That was all he said. You bet I quickly looked up the reading for that day, June 18. Here's an excerpt:
If you debate for even one second when God has spoken, it is all over for you. Never start to say, "Well, I wonder if He really did speak to me?" Be reckless immediately— totally unrestrained and willing to risk everything— by casting your all upon Him. You do not know when His voice will come to you, but whenever the realization of God comes, even in the faintest way imaginable, be determined to recklessly abandon yourself, surrendering everything to Him. It is only through abandonment of yourself and your circumstances that you will recognize Him. You will only recognize His voice more clearly through recklessness— being willing to risk your all.
Coincidence, right? I don't think so. Okay, fine. That was one day. But this is what happened the next evening, Wednesday, June 19…
I was going to bed and decided to read some of the books that I hadn't finished, books that I had lost interest in and set back on the shelf. I grabbed Keith Green's biography, "No Compromise," a book I stopped reading several months before. I laid my head on the pillow and turned to where I last left off. Here was the first sentence written by his wife Melody:
"Keith wrote in his journal on August 3, 1979, 'We're moving in about a month to Texas!'"
I nearly laughed out loud, but continued reading:
"Never in a million years would we have chosen to move to Texas. But besides the fact that we'd finally be able to move out of the suburbs of Southern California, the main draw was the opportunity for relationships with others who understood the call on our lives."
Another coincidence, right? Serendipity to be sure. Surely I was reading into all of this what I wanted to. But remember, I never wanted to move. Ever. I raised my hands in praise to God who works out these God-incidences for His glory and our encouragement.
The next thing I did was schedule a meeting with our church's "second-in-command" for Thursday afternoon to get his opinion about my decision. That evening I got my third confirmation from my long-dead friend, Charles Spurgeon. (Click here to read Part 7.)