A radical decision: Uproot my family from a place I've lived my entire life, leave a job I've worked at for fifteen years to go to a state I've never been to plant a church. Ridiculous! It's a good thing God confirmed my decision in many ways. Here's the second set of confirmations He gave me. (Start this entire series by clicking here.)
I met with Hope Chapel's  administrator, Dale Turner,  the "second-in-command" at our church, to tell him what I was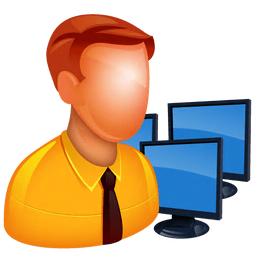 planning to do. A very wise man, creative and full of faith, he has helped me make many sound financial decisions and has been a great sounding board over the years. I told him the whole story, everything you've read up to this point. "So, what do you think? Is this from God?" I asked. "You know how I've resisted this church planting thing over the years."
"Steve," Dale replied, "it has to be from God. You were the last person in the world I thought would go."
That statement sounded vaguely familiar. About three years prior I asked him what the odds were of Karen and I purchasing our first home, which was a "short sale," that is, where the seller gives up his home  to repay the bank for the remainder of the mortgage. "Your chances of getting that home are slim to none," Dale cautioned at the time.
Six months later, we moved into our very first home—at half the price of what the market value was!
That evening, as I was readying myself for bed, I pulled out Charles Spurgeon's devotional "Morning and Evening," to read that night's entry like I usually do. The biblical text on June 20, 2013, was from Mark 1:18: "Immediately they left their nets and followed him."
This is what he wrote:
When they heard the call of Jesus, Simon and Andrew obeyed at once without hesitation. Most readers and hearers become moved to decide to take action; but sadly, the proposal is a blossom that has not flowered, and as a result no fruit comes from it; they wait, they waver, and then they forget, until, like the ponds on frosty nights, when the sun shines by day, they are only thawed in time to be frozen again.

Should the reader be impressed with any duty while perusing these pages, let him be quick to fulfill it before the holy glow has departed from his soul, and let him leave his nets and all that he has rather than be found rebellious to the Master's call. Act while opportunity and desire are working in happy partnership. Do not be caught in your own nets…go where glory calls you. His harvest will be a hundredfold, and his Master will have great honor.
It's not the first time my long-deceased friend and mentor had spoken to my heart. How much more this third day! Five times since I made my pros and cons list God affirmed this decision.
There was one person left to speak with: my Pastor and boss, Zac Nazarian. Read what happened by clicking here for part 8.