Charles Finney (1792-1875) wrote: "Make it an object of constant study, and of daily reflection and prayer, to learn how to deal with sinners so as to promote their conversion."
These are the latest graduates from the Hope Chapel evangelism class. Unfortunately, there is usually a drop off of about 50% in most classes, this one being no exception. Out of the nearly 20 people who enrolled, 11 made it through the 6 week course.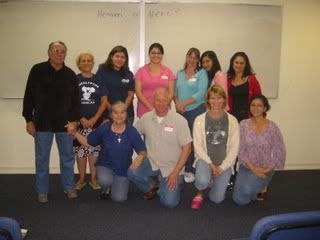 But hey! That's 11 more trained to "Go!"
Yami Rodriguez was the high scorer this round. She had the choice of taking home a genuine Veg O' Matic, circa the 1960's, or…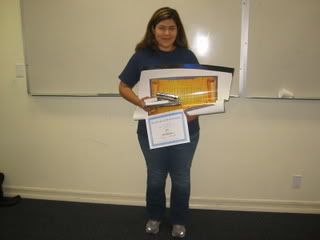 …a plethora of prizes including books, CD's, posters, etc.
She chose the latter.
The next class begins on November 6, for six Tuesday nights. Join us.