Some interesting thoughts from Denzel Washington as written about in The Blaze: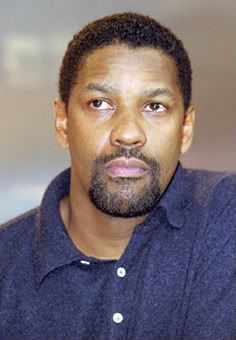 While promoting his new movie "Safe House," the actor described the difficulty of playing one of the main characters, Tobin Frost — an ex-CIA agent that has turned into an international (and infamous) criminal. When asked if it was challenging to portray the character, he said:
"There's a book I read called 'The Sociopath Next Door.' And — I read something from it every day before I would go on the set. It really became my guide. When you think of a sociopath…you think of someone violent. The overwhelming majority of sociopaths aren't violent. They just have a desire to win. They just don't have a conscience — they don't have it. The majority of them are atheists as well. So that was the book that was sort of my Bible if you will…in preparation for this part."
And this from The Examiner:
"I think he is a sociopath. I think he doesn't have a conscience. I think he is an atheist and a murderer and a liar."
This is not so hard to understand. What worldview would be more consistent with a
sociopath? To paraphrase Forest Gump: "Atheist is as atheist does." Without accountability from a Supreme Being, a Higher Power—God—anyone is capable of doing anything.
If you are a Christian, you cannot be a sociopath. Jesus said, "If you love me, you will obey what I command." (John 14:15) "If you obey my commands, you will remain in my love…" (John 15:10)
If you don't like this or want to belittle my analysis, think about what District Judge Mark Martin said to an atheist who was choked by a man when he mocked Islam: "…before you start mocking somebody else's religion, you might want to find out a little more about it. It kind of makes you look like a doofus."
Now read my article, "Jeffrey Dahmer, Ex-Atheist" by clicking here.