March 1: "Occupy El Camino Protest" on the Library Lawn at El Camino College. 11:30-2:00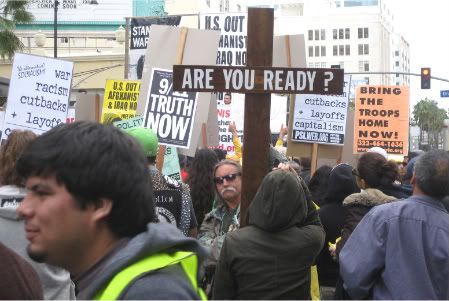 March 3: Redondo Beach Pier. Meet at Hope at noon to car pool. Return by 3:30
March 10: Venice Beach. Meet at Hope at noon to car pool. We leave promptly at 12:15. Return by 5:30
17: Hermosa Beach St. Patrick's Day Parade. Meet at Hope Chapel at 9:30am and walk on down to the Parade. Parade starts at 11:00am. Return by 2:00.
24: Anti-war Protest in Hollywood. Meet at Hope Chapel at SPECIAL TIME 10:00 am to carpool. Protest convenes at Hollywood and Vine at Noon.
31: Caesar E. Chavez Day Parade on Olvera St. OR Bangladesh Day Parade 2012March 31-April 1, 2012. on Little Bangladesh Area on 3rd Street from Vermont to Normandie, in Los Angeles, … Meeting times to be determined.
Hope Chapel is located at 2420 Pacific coast Hwy, Hermosa Beach Ca. 90254
You may call me at 310-374-4673 x.121