One of the benefits of sharing our faith on Hollywood Blvd., like we did as members of the Ambassadors' Academy last week, was that we had the opportunity to meet up with some very strange characters—and sometimes they even wear costumes!
An evangelism student from Texas, Alan Lee, tried to salvage the little green soul of Shrek!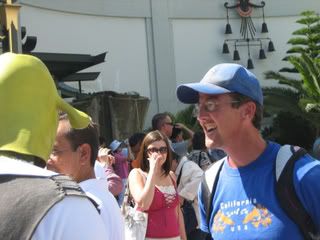 The amazing thing was, he came back to Alan four times, wanting to know more about the way of salvation.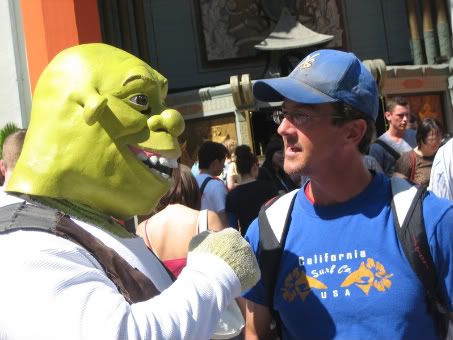 Can't say the same for Freddy Krueger…
Watch an interview with Freddy Krueger here.
Read about another time, when I tried to give Mickey Mouse a gospel presentation at Disneyland by clicking here.