Normally I don't recommend sporting "Jesus Wear" when heading out for an evangelism outing; our methods are usually covert, just under the sinners' radar. In this current anti-Christian culture of America, why call unwanted attention to yourself when preaching the Gospel is offensive enough? (Read the beginning of this 8 part series by clicking here.)
But there was an exception made for the Martin Luther King Jr. Parade.
The best thing to wear was an Obama hat or shirt given that a good number of people at the parade were wearing their own Obama Gear.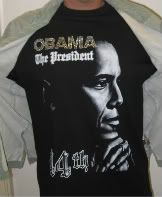 Second to that anything with Jesus on it—John 3:16, big ole crosses, crowns of thorns, witty Christian parodies—were welcome at this parade. In this neighborhood nearly everyone likes Jesus, has been raised with Jesus, and knows about Jesus.
A few members of our team wore this shirt from Voice of the Martyrs, including Ambassadors' Academy leader Tony Miano.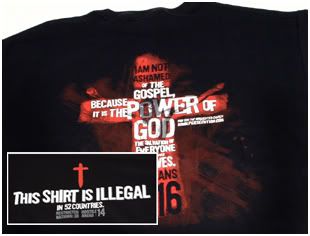 His "colors" helped open doors so that the primarily African American audience could accept a message about the Savior from a man of European descent.
Despite the color of his skin, the graciousness of Tony's message allowed any hardened hearts to be softened. On a day celebrating freedom, his message was about true freedom—freedom from sin—by trusting in another King.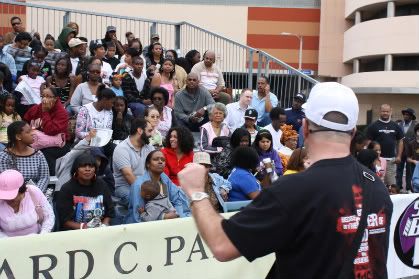 People applauded. People yelled "Amen!" Heck, there were even people there—people we had never even met—who helped him as he preached.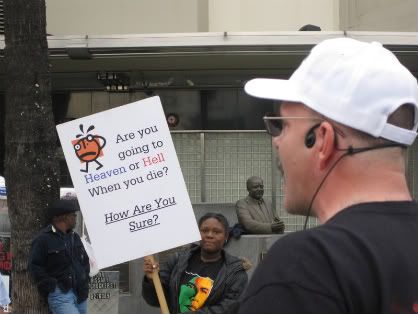 All because of a Jesus shirt? Of course not.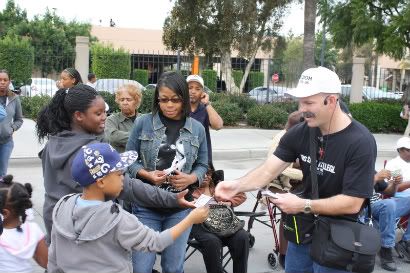 It's because the Rose of Sharon was being preached…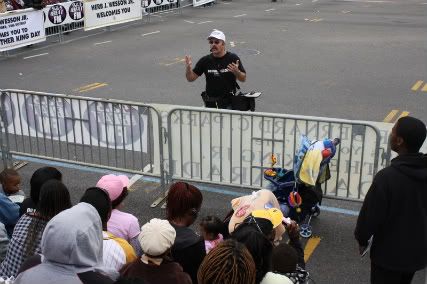 …by a Paleface from the Valley.
Read all my critics at Part 4 here!