Finally, brothers, pray for us that the message of the Lord may spread rapidly and be honored, just as it was with you.  (2 Thessalonians 3:1)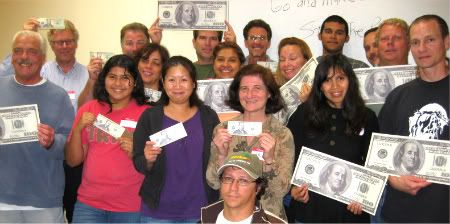 This is the last evangelism class of the year and it is my hope and desire that all 17 students will persevere to the end. Will they?
Every other week I'll bring this post back to the top of the blog. Remember students, you get one bonus point for every three sentence adventure that you write about.
Even if you are not a student in my class I welcome you to share your own evangelistic adventure in the comments section.
My teaching notes are now available online by clicking here. I can still mail you a hard copy for the price of postage which is only $5.00. Send me an email at PastorSteveAtHope@yahoo.com if you'd like them.