I'm only posting this because some people have asked how they might help out….
The gracious and generous people of Community Church of the Hills supports 2/3 of my salary. The other third comes out of a "Designated Fund" at Hope Chapel Hermosa Beach which ends in July of 2018. My wife works as a bus driver for the Johnson City ISD and I start my new bus driving job at the end of August at the Dripping Springs ISD to provide medical benefits for my family.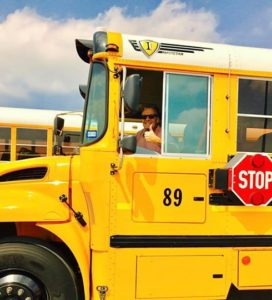 We have also been beset with numerous financial setbacks and medical issues that have caused some financial strain. Our church is growing very slowly and the reality is that we may always be a small church like 90% of American churches. (Read why it's all about the numbers here.)
If you'd like to help our family directly,  you can send a (non-tax-deductible) "love gift" to:
The Sanchez Family
P.O. Box 1441
Johnson City, TX. 78636
If you want to help support our church, (these offerings will help our fellowship, but not specifically our family), then you can send your tax-deductible offerings to:
Community Church of the Hills
212 Klett Ranch Road
Johnson City, TX. 78636
Thank you!!!
Save
Save