This is 15-month-old Mary Beth Pivovaroff handing out a Gospel tract to a bystander at the 2010 Hollywood Christmas Parade. Seeing how easy and fun it is to share Christ in this way,  she just could not contain herself. Proverbs 22:6 says:
Train up a child in the way he should go,
And when he is old he will not depart from it.
Indeed.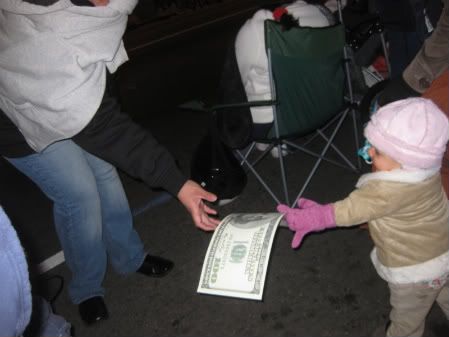 See our youngest street preacher by clicking here.
See our youngest teenage preacher here.