On my 1,425 mile drive to Texas I saw at least a hundred signs advertising THE THING! before I crossed over into New Mexico from Arizona. Apparently, there are 5,000 of these signs along Route 66 from Chicago to this tourist trap destination. By the time anyone gets there, they will just have to pull over, pay the buck and see THE THING!


When the exit came I could not resist, so I pulled off to see THE THING! I took a picture of it after I gave Giant Money tracts to a bus full of English tourists, then I preached a 2 minute Gospel message to the happy Brits.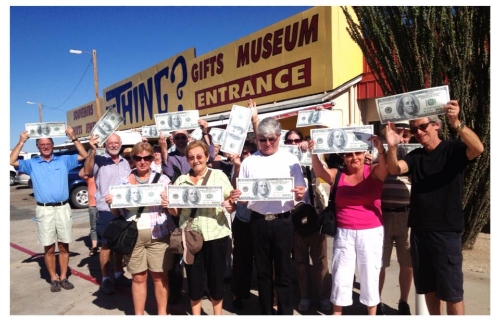 Stay tuned for my picture of THE THING! (And my evangelistic road trip to Dripping Springs, Texas, my new home.