One month left to go. Are you getting tired? Wanna give up? Please don't. You never know how God will use what you are doing.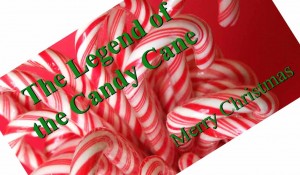 If you don't know about it yet, you get a chance to enroll in the Bezeugen Tract Club when you join The Everyday Club. You get thirty free tracts a month; just enough to help you fulfill you daily goal each month! This month, one of the featured tracts is "The Legend of the Candy Cane."
Click here for details on how to join The Everyday Club.
If you need some evangelistic encouragement, please read below:
THE WALL OF FAITH
Most mornings when I awake I think, I have to do it again. That is, I have to go out of my comfort zone and share my faith with someone, most likely, a stranger. I don't always want to do it; in fact, sometimes I don't do it because it takes effort.
Yesterday's opportunities will always disappear unfortunately, and I can't rely on my evangelistic successes because they are always history. Still, because of my goal to witness everyday, tomorrow always comes.
It's here today. Already.
Every time, I have to walk through a wall of faith.
It seems impenetrable, insurpassable, solid and difficult. But with God, I can pass through it. I must pass through it. I will pass through it. I make a choice each time to do it.
It isn't very easy. But once I take that first step—putting my toe in the Jordan, my smooth stone in the sling… once I take up my mat—God meets me. The wall crashes down with nary a blast from the ram's horn.
And another lost soul has a chance to make a choice for eternity.
Walk through walls.