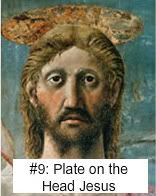 Here's another remedy for those who say that they can't get out of the house to witness everyday: Send a funny email!
Ugly Pictures of Jesus gives you the top 10 ugliest portraits of all time of our Savior, with Scripture, and a Gospel message to boot.
Whether someone is a lapsed Catholic, back-slidden Protestant, New Age dolphin worshipper, or a too-smart Evolutionist, this image display is near-guaranteed to get even an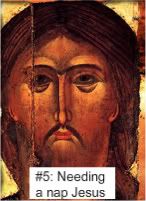 atheist to smile (though he'll say that he's laughing at you).
Simply type something like this: Hey! I thought you'd like to see the top 10 ugliest pictures of Jesus ever. Then send it! If you wanna really get creative, add one of those ridiculous "threat" post scripts; something like: If you really love the Lord, you'll forward this to 100 others.
Now you will never have another excuse to NOT share your faith, especially when SPAMgelism is right at your fingertips.
Click to go UglyPicturesofJesus.com right now! (And don't forget to post your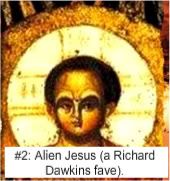 totals for February in the comments section below.)
*****
This is the opportunity for you to make an evangelistic commitment and report on it twelve times a year. (I post each report at the beginning of each month and send you an email reminder.) You can sign up by clicking here.