Here's a new, fun, evangelistic contest for ya…
Send an image of the "riskiest" place that you have ever shared your faith, tell me the story behind it, and I will put you on this blog. You can even take a picture of a would-be risky place, a place that you are working up the nerve to go into. Heck, you can even send a photo of the funniest place you have handed out tracts, witnessed one-to-one, or preached in the open air. Creativity counts. So go for it! Send all submissions to pastorsteveathope@yahoo.com .
Remember, I need your picture!!!
Here's a "would-be" risky place: A movie theater. I haven't done it yet, but I plan on preaching at a theater near you. Dare ya!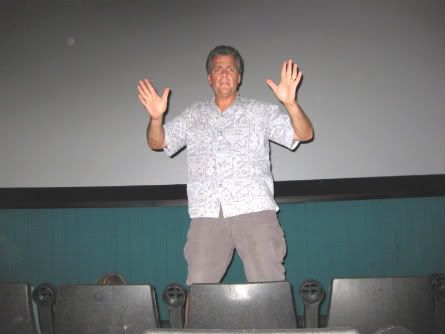 You just never know who in your audience
will be concerned about Heaven and Hell!!!