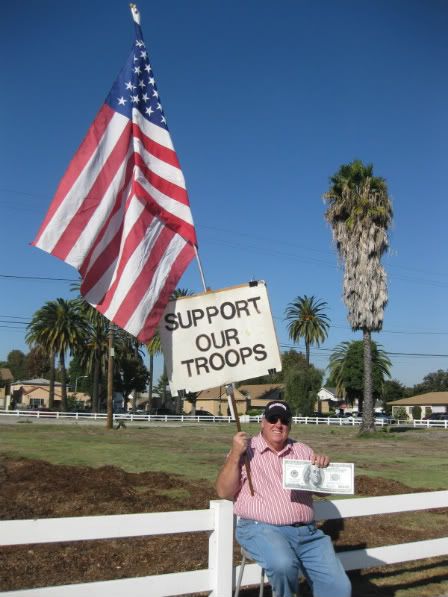 THERE'S A LOT MORE PATRIOTIC PHOTOS. JUST CLICK…
Without a doubt, the best Gospel tract to hand out at parades is the Giant money. It's visible, the Gospel message is long and pointed, and everyone wants one.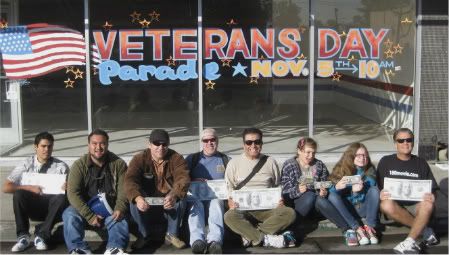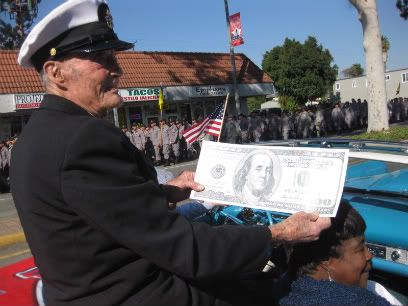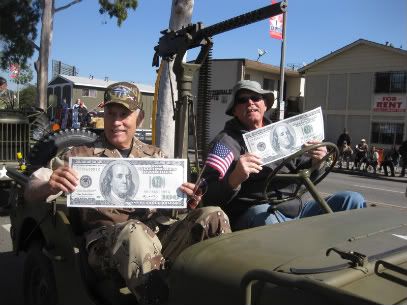 This man started his career in WW2 and ended it in Vietnam. Thank you.