It was the June Ambassadors' Academy (#16) and everyone was out at the Huntington Pier preaching to all who would listen (and even a few who wouldn't). The question: Who is the mysterious man sitting in a lotus position in front of me?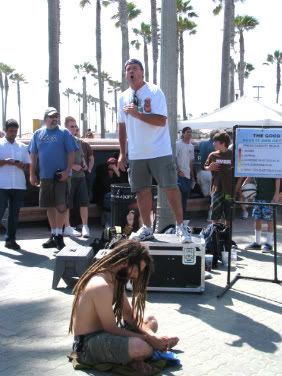 While I discoursed on sin, righteousness and the judgment to come, this guy never batted an eye nor wiggled a finger. He sat.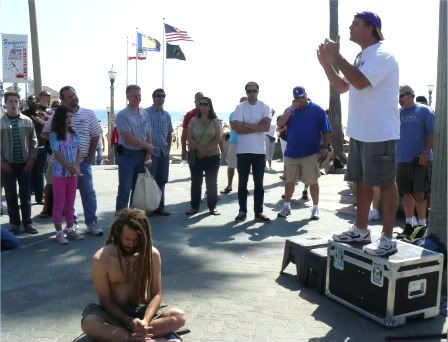 Behind him though, a few young men listened.
The mysterious man then disappeared! But another young man with a backpack appeared and listened intently, then…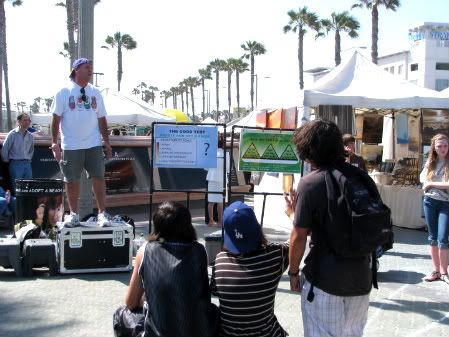 What happened next was miraculous. You'll have to wait until the 7:48 mark and watch the video to the end to see it. (If video doesn't play, then click here.)


(Thanks to Allen Peek for this compilation.)