Taking our cue from St. Patrick, six of us hit our local Hermosa Beach parade! But unlike the great Evangelist, we handed out about 3-5,000 Gospel tracts (there were no tracts back then).
Unlike the Saint, though, we gave the Gospel to the Budweiser Brigade. (There was no Bud back then.)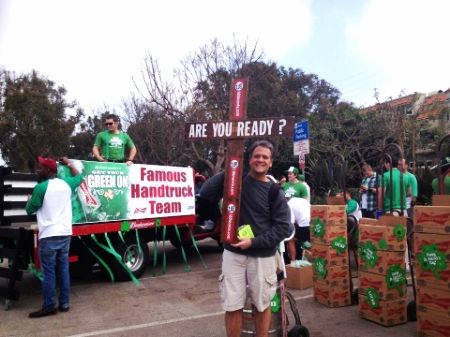 Unlike Patricius, we walked alongside Bagpipers and proclaimed the Cross. (Yes, there were bagpipes back then, just not sure there were any in Ireland. Definitely no cross with "Are you Ready?" on it. And abortion wasn't an issue, so there was no 180Movie. No Ray Comfort either.)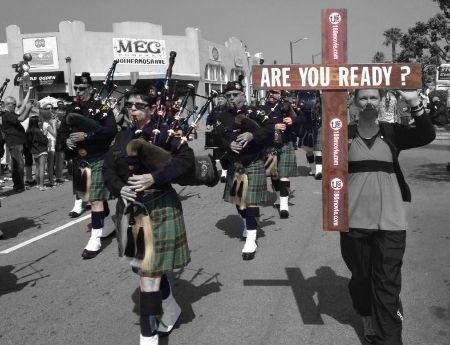 Unlike the Irish Bishop, we gave the Mayor of Manhattan Beach a Giant Hundred Dollar Bill with the Gospel on it. (There was no Giant Money, nor Mayors of Manhattan Beach…nor Manhattan Beach, for that matter.)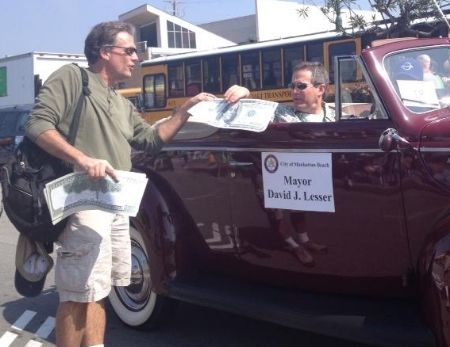 But just like Maewyn Succat, we, too, know not the results of our efforts that day; only God knows.
I'm just glad nobody got kilt.