You can now listen or watch the sermon I did last weekend on Matthew 7: 21-23, where Jesus says, "I never knew you. Away from me, you evildoers." This is a sermon for all those who may think they are saved when they really aren't; in other words, this is for false converts to Christianity.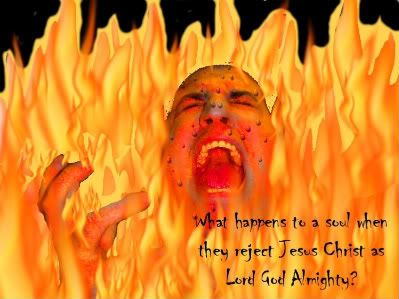 Click here to listen online, then scroll down to the sermon dated July 17, 2009.

You can download the printed text here.
(Use whatever you want for free!)
I sure hope you will never hear those horrible words from Jesus, but you better tune into this sermon right away to see if you will one day.! Thankfully, God moved twenty people to make a profession of faith after the sermon.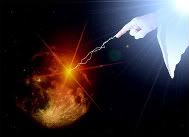 Here are some of the comments I heard from others after I gave the message:
One man stormed out in the middle of the service saying, "Everyone's going to Hell! Everyone's going to Hell!" Then he left. A few minutes later he ran back in and bought some Gospel tracts.
Another person, in the prayer room after the service, made this comment after making a commitment to Christ after the altar call: "I don't understand why everyone doesn't come forward."