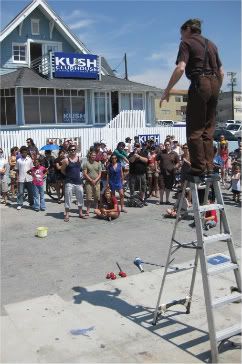 Traditionally, when visiting Venice Beach, we stop at two places: the outdoor beer garden and the Kush Clubhouse, a "legal" pot dispensary. We still may preach at the beer garden (where I got splashed by a patron previously) but the Kush Clubhouse got shut down.
I like to think that it was the result of our preaching.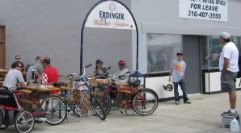 Nevertheless, there are plenty of people who need to hear the Gospel proclaimed. If you'd like to join us for a very weird day, meet us at Hope Chapel at noon to carpool this Saturday.