A team from Hope Chapel will be meeting at noon on Saturday at Hope Chapel to crash this haughty event held at UCLA. The wealthy need the Gospel, too!
Also…
Cambodian New Year Festival
Calvary Chapel South Bay will be heading down to Long Beach again to share their faith with the largest Cambodian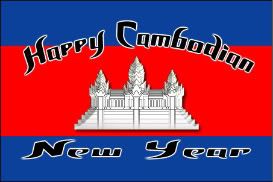 refugee population in the States. They will be having  a face painting booth with balloon animals and the like.
A number of these people suffered greatly under the tyranny of the Khmer Rouge, whose leader, Pol Pot, killed 1.7 million of his countrymen. Many still have horrible scars of the memory of that terrible era.
According to an excellent L.A. Times article, Leakhena Nou, an assistant professor of sociology at Cal State Long Beach, has observed this: "What we're seeing with Cambodians is anomie — a state of hopelessness and helplessness and this feeling of being disconnected from society." She has found that survivors of the Khmer Rouge era living in Cambodia and the U.S. have endured what she calls a prolonged "silent suffering."
They will be telling them of the Savior who suffered and died for them so that they indeed may find real hope and an ever-present help in time of need.
It will be held at El Dorado Regional Park, Area III, 7550 East Spring Street, Long Beach.
Tom Nance-Ulrich will be leading a team from Calvary Chapel. If you'd like to join him and the team, they are leaving at 8AM. Call him at 310-619-1588 for more info.