THE DAY I FIRST MET RAY COMFORT, he gave me a tour of the Living Waters headquarters. Afterward, he filmed me giving a brief testimony of their brand new Basic Training course. This was in 2005.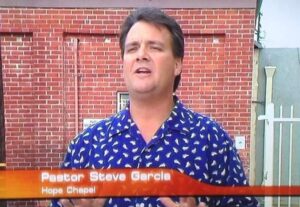 When the course came out, some friends laughed long and hard when they saw me with the wrong name: "Pastor Steve Garcia." They took a screen shot to mock me forever.
I suppose that Ray Comfort couldn't remember my name and said something like: "What was that guy's name? It was some Mexican last name."
It turns out that he was prophetic.
I recently learned that my great-grandfather's name was Rafael Garcia, a State Senator in New Mexico in 1920.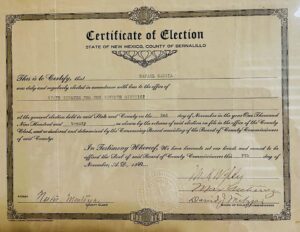 And he was a Sheriff in 1918.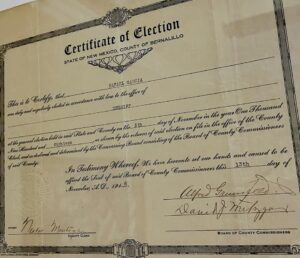 I had always thought that every one of my family's line were hanged; instead, I have a dignified heritage!
So, laugh away, peasants.