This is what I tried out at the campus of El Camino College today.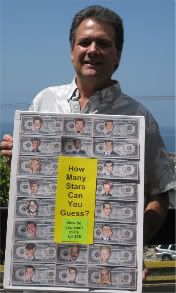 We lured the students in by having them guess the various celebrities on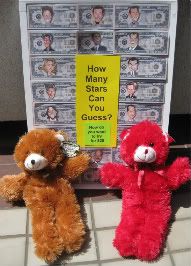 these million dollar bill Gospel tracts. When they try to guess who the stars are, we rewarded them with a celebrity of their choice. Then if they wanted to try for a real $20, we took them through the "Good Person" test. If they fail (and everyone fails), we gave them a quality, plush stuffed animal as a consolation prize.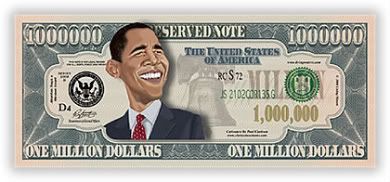 These celebrity million dollar bills are the latest crazy tract that Living Waters has put out. People are very willing to get them and ask for more. With a little creativity, you can get the Gospel out to hundreds of people in just a short time, with a minimum of effort.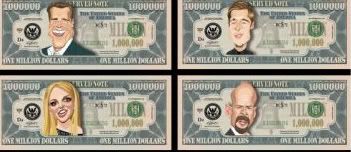 How do you think these were received on campus as we experimented this afternoon? Well, if a picture is worth a thousand words…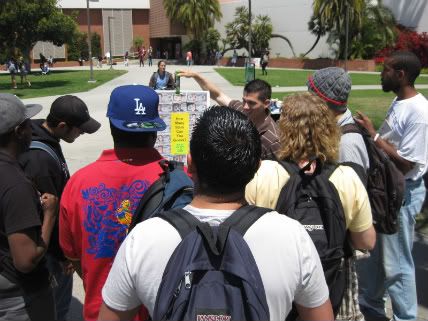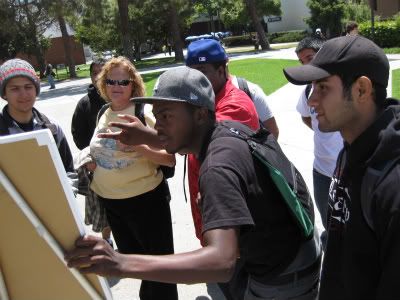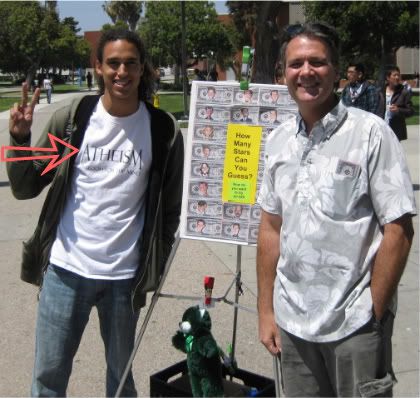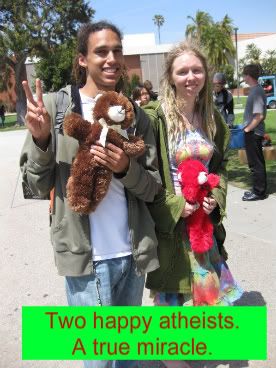 Thanks to "Fish with Trish" for this great idea!
These tracts are only $3.00 a pack if you buy ten or more from here.