It may seem ridiculous. It may seem highly unorthodox. It may seem kinda weird.
And you'd be right. But it's needed now more than ever. What am I referring to? Stoplight preaching.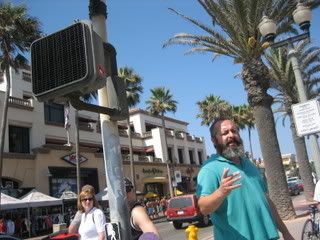 While Ray Comfort and his team preached at the base of the Huntington Beach Pier, six of us saw a golden opportunity to reach the lost with 50 second sermons at the stoplight across the street.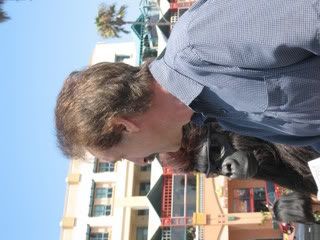 Twenty to thirty unsuspecting pedestrians gathered at the crosswalk before crossing over to the pier side; the vast majority lost, and heading for Judgment Day and an eternity in Hell because of their offenses toward God. We had to do something!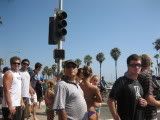 Our strategy: When the light blinked red, the evangelism team would hand out Gospel tracts to those waiting at the curb.

Then one of the preachers would stand on a milkcrate…

…and launch into a sermon that went something like this:
"Hi Everybody! You just received a million dollar bill with the million dollar question written on the back.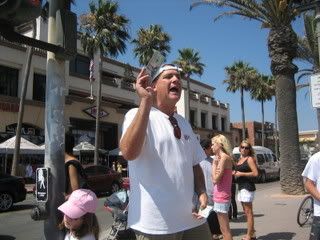 Here it is: If you were to die today, would you go to Heaven or Hell? Here's a quick test: Have you ever lied? Have you ever stolen? Or misused God's name? If so, then God sees you as a liar, thief, and blasphemer. On Judgment Day you will be found guilty and end up in Hell to pay for your sins.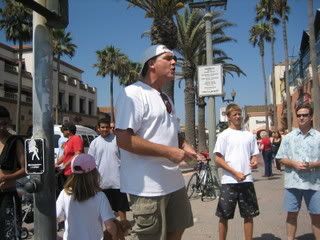 But that's not God's will. Jesus paid the price for all your sins by dying on a cross. If you repent and put your trust in Him, He will forgive you of every sin you've ever committed and grant you everlasting life.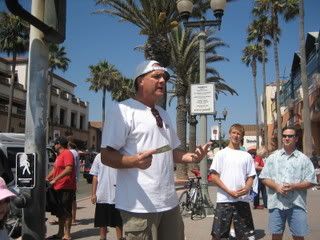 For God so loved the world that He gave His one and only Son, that whoever believes in Him shall not perish but have have eternal life. Jesus said that you cannot see the kingdom of God unless you've been born again.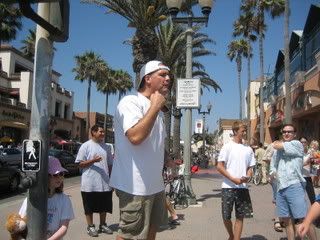 It's not God's will that any should perish but all should come to repentance. Please consider what I said. Thank you."
The people would then move, I mean move! across the street.

At the same time, hundreds more people would cross over to us from the pier side. We'd make sure that everyone got a Gospel tract before leaving.
The light would turn red again, a new group of people would stop, then we'd rotate in another preacher.
Again…

…and again and again.
This is certainly not "light" preaching, it's pretty heavy—and serious—stuff! We don't preach that God loves you and has a wonderful plan for your life. We don't preach that Jesus is knocking at the door of your heart or that you have a God-shaped vacuum in your heart or that you will have all joy and happiness and peace all the time. No! I hate light preaching. In fact we should stop light preaching!
Yes, there was some persecution, y'know, American style. I heard one lady say, "Oh no! they're over there, too," as she crossed from Ray Comfort's side of the street to ours.
Every now and then some anonymous face in the crowd would let loose with a cuss word. We'd redeem it by giving each other a high five and saying, "You just got blessed, brother!" (Jesus said, "Blessed are you when people insult you, persecute you and falsely say all kinds of evil against you because of me.")
"Shut up, you idiot!" High five! "Religious fanatics!" Slap me another one, bro.
I won the blessed contest by having physical violence perpetrated against my body—by getting shot in the chest …with a high-powered squirt gun. He didn't hit me in the mouth, so I just kept on preaching.

Then he shot me again. Give me ten!
One guy was readying himself to curse me big time, when his girlfriend suddenly slammed him in the chest saying, "Listen to him!" There were also scattered "Amens!" on occasion.
In one day, we preached 50 sermons collectively to over 1000 people who for the most part would not be caught alive in church.
You just might call what we were doing a signal from God…
"No sort of defense is needed for preaching out-of-doors; but it would need very potent arguments to prove that a man had done his duty who has never preached beyond the walls of his meetinghouse."
—Charles H. Spurgeon
(The featured stoplight evangelists in order of photos are: Richard Hidalgo, Mark Haley, myself, Richard Chavarria, Johnny Su and Tatsuo Akimine.)