It's not unusual or remarkable that the gay pride contingent marches in nearly every parade that the evangelism team visits. We have no particular agenda for this group other than to get the Gospel out to as many of the members of this community as possible. (Click here to start at part 1.)
What stunned me was a comment made as I handed out Gospel tracts to the "Black and Gay and Here to Stay" crowd. One rather aggressive lady dressed in white started grabbing the tracts from the marchers. When I asked her why she was doing this she said, "Because they're evil!"
"Evil?" I replied. "How are these evil? Have you read them? They have the Gospel on them."
"I have read them; what they say is evil." The woman continued to grab the tracts from her companions, warning them again to not read the "evil" message.
America is now a land where God is slowly being banished from the public square. When God is left out of the equation, everyone does what is right in their own eyes.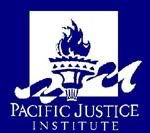 The Pacific Justice Institute, a non-profit legal defense organization specializing in the defense of religious freedom, parental rights, and other civil liberties, reports in their 2010 Hall of Shame these sad cases from those who would seek to eliminate God and his Moral Law from American society:
In a case from San Francisco, the U.S. Supreme Court rules that Christian groups at public universities cannot require that their leaders believe in and practice Christianity.
Just before Easter, the City of Rancho Cucamonga, CA, attempted to shut down a home Bible study, while leaving alone similar gatherings for non-religious reasons. The city reversed course after PJI intervened.
Atheists threaten legal action against the Southern California City of Ontario after it posted the national motto in city council chambers. After PJI offered to defend the city at no charge, the atheists did not sue.
A federal judge in San Francisco declares that the U.S. Constitution requires gay marriage and declares unconstitutional Prop. 8, California's voter-approved affirmation of traditional marriage. In his ruling, Judge Walker lashed out against religious beliefs and moral standards.
The war against God will continue. As people get further and further away from God and his Moral Law, we will continue to see what the prophet Isaiah spoke of years ago:
Woe to those who call evil good
and good evil,
who put darkness for light
and light for darkness,
who put bitter for sweet
and sweet for bitter.
(Isaiah 5:20)
Despite the topsy-turvy nature of today's mores and values, there is some good news.
The Pacific Justice Institute  has some cases to celebrate:
In Washington, D.C., a federal appeals court dismissed a lawsuit by atheists and humanists challenging prayer and the oath of office administered at presidential inaugurations.
At the Ninth Circuit Court of Appeals in San Francisco, which has federal jurisdiction over all the Pacific states and territories, PJI served as co-counsel with the U.S. Department of Justice in securing a major victory upholding the constitutionality of the national motto, "In God We Trust."
In the Sacramento region, PJI staff and affiliate attorneys won a landmark decision from the California Court of Appeal in favor of a youth pastor who had been arrested for simply sharing his faith.
In the Bay Area, PJI staff and affiliate attorneys favorably settled a federal lawsuit on behalf of two students who had been disciplined and threatened with expulsion by their community college for praying. The college retracted the discipline and paid PJI attorneys' fees.
In Southern California, the city of Rancho Cucamonga was forced to backpedal and reverse its attempts to shut down a home Bible study after PJI got involved.
The shocking rebuke from a lesbian lady that the Gospel literature was evil still saddens me, not because I was unjustly accused by a woman with topsy-turvy morality, but because she declined an invitation from God—to be a friend.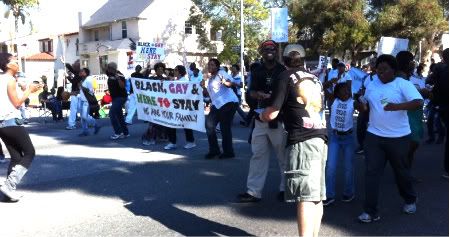 These types of encounters, with those who live Isaiah's warning, with those who pooh-pooh my beliefs, with those who forfeit salvation, only gird me with a stronger resolve to continue doing good, to continue to preach the Gospel through word and tract, and to give those who are perishing a fighting chance for Heaven.