Our last six week evangelism training called "Sharing Your Faith Without Fear" ended

recently, and the Top-of-the-Class graduate, Nydia Cordero, is the mom of our previous class winner, Pierre. I wonder if the evangelism gene is passed upwards as the Christian species adapts to the the very great need of preaching to a lost world? Or is that just plain monkey business?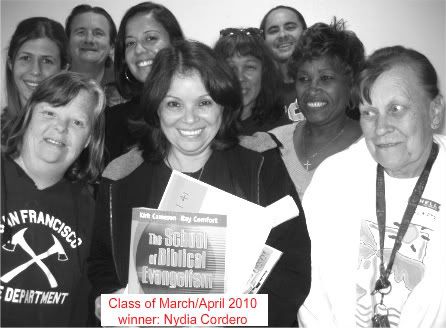 Our next class starts this Thursday at 7PM@ Hope Chapel, Hermosa Beach. A special 1-Day class will be held on Saturday, May 22, from 9AM-4PM. Details? Call 310-374-4673 or leave a comment.