Last time, I shared about Jerry, a man who was given a few weeks to live while he was in hospice care at a Veteran's hospital. I shared the good news that Jesus Christ saves sinners; he believed, repented, was baptized on the spot in his room…then five days later, he went directly into the arms of his Savior. (Read about it here.)
Did I fail to mention that Jerry's son witnessed the whole thing?
Charles Spurgeon (1834-1892), wrote this: "We are not far from home; a moment will bring us there. Do not think that a long period intervenes between the instant of death and the eternity of glory: When the eyes close on earth, they open in Heaven. It is blessed to die in the Lord. It is a covenant blessing to sleep in Jesus. Death is no longer banishment from Heaven, it is a return from exile, a going home to the many mansions where the loved ones are already living."
The whisper of Christ to every dying saint is the same today as it was to the thief on the cross 2,000 years ago: "I tell you the truth, today you will be with me in paradise." There is no intervening time. No limbo. No purgatory. The King James Bible puts it this way: "…absent from the body…present with the Lord."
Conversely, if one should die in their sins, they will be found guilty on the Day of Judgment and end up in Hell. There is no second chance. No amount of indulgences purchased, no prayers for the dead, no belief that a loved one is in a better place will get someone out of the "lake of fire and Sulfur. This is the second death."
Today is the day of salvation. Now is the time to turn from your sins and trust in Jesus who defeated sin and death. Why are you waiting? Jerry made it to Heaven at the last hour. When will yours be? Do you actually know the day of your death? Of course not.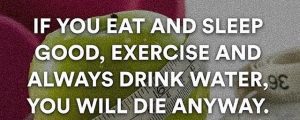 Jerry's son was in the hospice room the day his dad gave his life to the Lord. The next week, at our home group, the first thing he said to me when I entered the house was this: "I want to give my life to Jesus." I questioned him and warned him that life would be harder, that people may betray him, even persecute him, but he would not be dissuaded. We prayed together.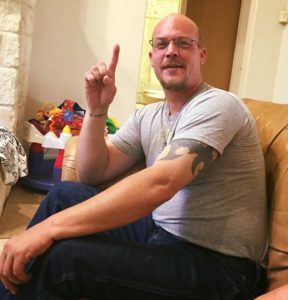 Another lost sheep, found.
Then he did something radical. He gave his Uplander Van to my daughter for the cost of her favorite number: seven. A seven dollar van! "Why?" I asked.
"I wanted to pay it forward," Jerry's son replied.
Mom was pretty happy.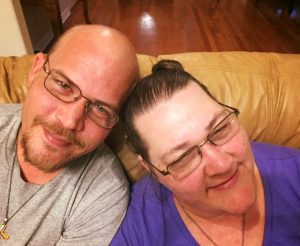 (Scripture references: Luke 23:43; 1 Corinthians 5; Revelation 21:8)