Sara Palin was in town at the Home Depot Center. USC was to play Oregon at the Coliseum. The Dodgers were to battle the Cubs in Dodger Stadium, and UCLA was at the Rose Bowl. Not only that, Neil Diamond was at the Staples Center, and one block over on 2nd Street, there was a fundraiser for Barack Obama with Hillary Clinton scheduled to attend. In addition, we had an evangelistic booth set up at a local street fair. All of these were scheduled for last Saturday and I couldn't go to any.
I was sick. It was just a stupid cough. I was a little tired.
A still, small, voice in my head: He makes me lie down in green pastures.
Then my voice: I can do it, I can do it; I can, I can.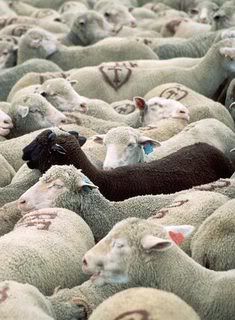 I didn't.
I was on the phone to an evangelism leader at our booth in the fair. "You need to rest, Steve," he counseled. "We've got it covered."
I called another man who was leading a team to USC. "You need to rest, Steve."
A third call to another man yielded the same loving response.
But Sara Palin was just down the freeway! And I just read in the morning newspaper that there were going to be Democrats protesting across the street in the Kentucky Fried Chicken parking lot! Who would preach to them, Lord?
On the phone again, I persuaded two men to change their plans from USC to Palin. I told one of the men that I wanted to be there, that it was a marvelous opportunity to preach to thousands, but I was sick with a little, stupid, minor, irritating cough.
What did he tell me?
"Steve, he makes me lie down in green pastures…"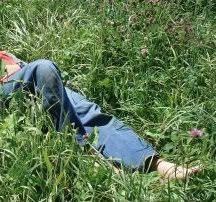 I stayed home.
And rested.
(Thursday: Anti-Christians at the Palin Rally…)