"Follower or Fooled" was the name of the message I preached at four services over the weekend at my church, Hope Chapel. This was a solemn warning on the dangers of being a false convert taken from Matthew 7:21-23:
"Not everyone who says to me, 'Lord, Lord,' will enter the kingdom of heaven, but only he who does the will of my Father who is in heaven. Many will say to me on that day, 'Lord, Lord, did we not prophesy in your name, and in your name drive out demons and perform many miracles?' Then I will tell them plainly, 'I never knew you. Away from me, you evildoers!'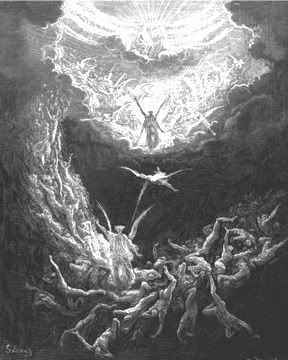 I gave altar calls at each service in this way: All the lights were on. No music was playing. All heads looking up and every eye wide open. I gave the congregation about 20 seconds to make a decision to repent and trust in the Savior after a clear presentation of the Law and Gospel.
Twenty did. A few even wept. God was faithful once again.
The funny thing is, I changed the sermon passage three times before deciding to use the Mathew 7 at 9PM Thursday evening. (Since we have a Friday night service, my sermon notes need to be ready by 9AM!) In a panic I called my wife to pray because I had no text, no notes, and no inspiration. She did, and I was done with my sermon at 11PM!
The message will be online sometime this week if you'd care to listen. I'll even post the teaching notes so you can use what you want when addressing your congregation on the the deception of false conversion.
You can read a chronicle of what happened at each service by going to my wall at www.Facebook.com/stevepsanchez  Oh! And if you'd like to be my "friend" I want to be yours, too.