It's that time of year again! That's right. It's summer fair time. This weekend we have nearly 100 volunteers ready and willing to work our evangelism booth at the Fiesta Hermosa, where 100,000 people come to party.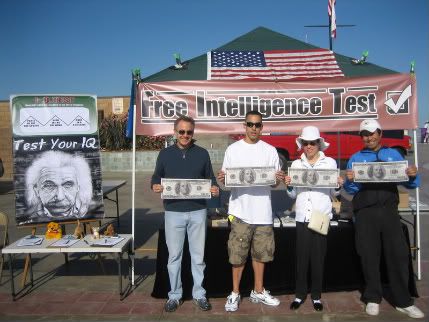 If you are near Hermosa Beach this Memorial Weekend, stop by. We will have a booth in the fair near the entrance in the "Free Speech" zone. We will also have a booth outside the fair, at the base of the Hermosa Pier. Working hours are from 9AM-6PM, Saturday thru Monday.
If you live out of the area, read what we did last year by clicking here; you may get some helpful ideas for your own evangelism booth.
Last year, I had to literally preach in the street. Watch how I got hassled…