(Read part 1 by clicking here, and Part 2 by clicking here!)
To forcefully advance God's kingdom in a post-Christian (soon to be anti-Christian) culture, drastic measures are needed. That's why over 100 volunteers manned an evangelistic outpost just outside the boundaries of a pagan festival called Fiesta Hermosa on Memorial Day weekend.
No churches were represented inside the festival, but there were worshippers. The Shrine of the Tortilla Chip was a popular destination.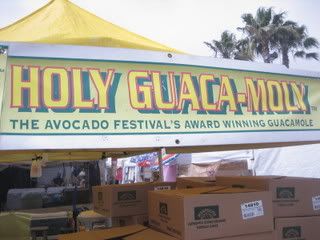 And this man had The 7 Deadly Sins tattooed on his arm for some reason.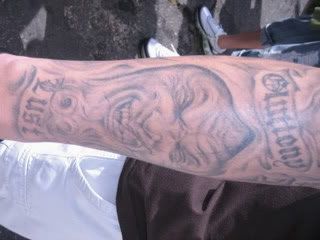 He was rather proud of his sins of gluttony and lust;
that's why I gave him a Million-Dollar Bill Gospel tract,
so his memory would be refreshed as to the rest of God's moral standard.
His girlfriend had faith though…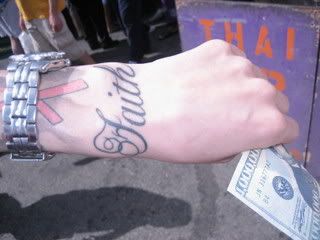 …on her hand!
Tens of thousands of people like the tattooed couple shuffled through the festival, unaware that they were under God's wrath because of their sin, condemned already! That's why our evangelism team was there in force—en masse—telling everyone we could that there will be a day when God will judge the world in righteousness. That's why our Gospel tract booth was a beacon of light, shining brightly just outside the fair's perimeter.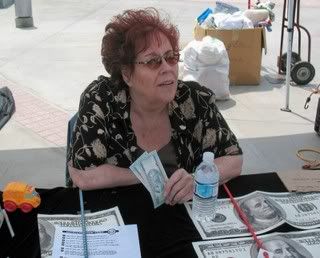 We gave out FREE water, FREE $100.00 bills (with the gospel printed on the back); and of course, FREE millions (with the Gospel printed on the back). It's still a FREE country, so in these last few years of religious freedom, we took advantage of our First Amendment rights and spoke FREELY of the One who died to set us FREE from the bondage of sin and death!
People scooped up the Gospel tracts like crazy, returning for more.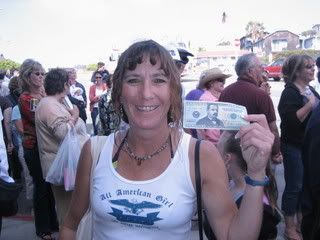 We shared one-to-one…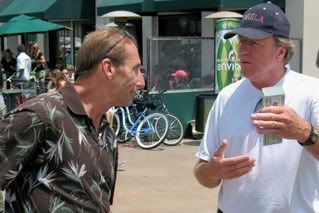 We shared one-to-two…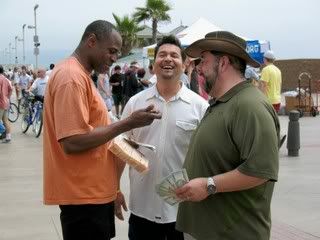 One-to-three!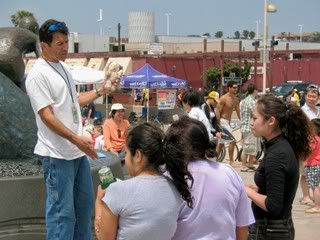 We spoke to groups who listened attentively…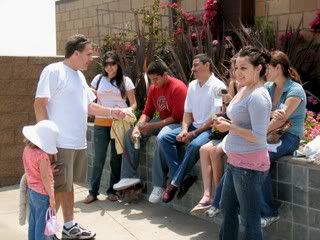 We used signs, surveys, bumperstickers on backs—anything—to save some!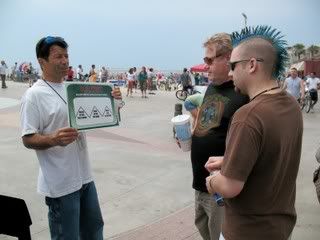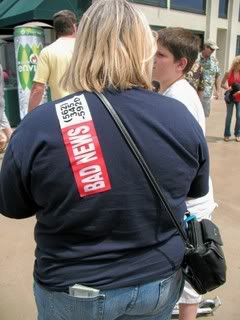 As I was riding the shuttle down to the Fiesta I happened to sit next to Mrs. Marks, a member of our church. She was just planning on having a happy little day of shopping with no intention of sharing her faith at the fair. When she saw me she exclaimed, "Oh, no! I knew God wanted me to hand out those Million Dollar bills. I kept refusing—then you show up and sit right next to me!"
I put Mrs. Marks to work!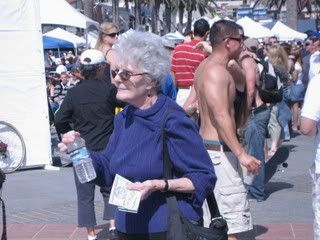 Every Christian is called to do the work of an evangelist.
(Why did the Fiesta Hermosa security guard yell at me at the top of his lungs? Find out when you read Part 4 here.)