Intermittently, for about the last two years, this billboard would pop up around town, disappear, then materialize again in a different area. What were they promoting?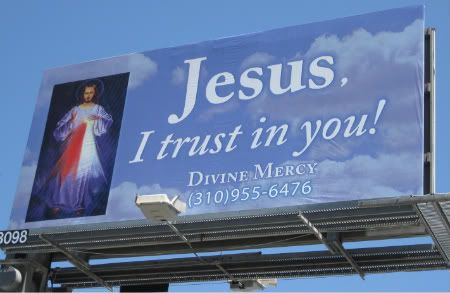 My daughters would complain to me, "Daddy, that sign bugs me."
"Me, too," I'd reply. My curiosity got the best of me. I called their number and found out these people had some very interesting beliefs, and after taking them through the 10 Commandments, they knew they were heading for Hell.
Here's my challenge: Call them up and give them the Law and Gospel and leave a comment about what happened. Are you up to it?
UPDATE: The number is no longer valid. Seems like they need some divine mercy to pay the phone bill.