Armed with special green St. Patrick's Day tracts we will be hitting the Hermosa Beach Parade with a vengeance. Meet at a special time: 9:30amat Hope Chapel; then we will walk on down together—and that's no blarney!
Hope Chapel is located at 2420 Pacific Coast Hwy, Hermosa Beach Ca. 90254. You may call me at 310-374-4673 x.121
To help you with your own St. Patrick's Day excursions, here's a special tract for you to download and hand out in your local pubs.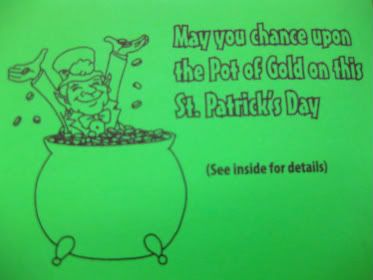 Two years ago "Righteous" Richard Chavarria experienced a huge disappointment that happens to all evangelism leaders eventually. Click here to see the tragedy.