FRIDAY IS BLACK FRIDAY. This is a golden opportunity to preach to hundreds standing in line to get a bargain. To see what I'll be doing, scroll to the bottom of the post.
This Saturday we will be heading to USC again to preach to the crowds who will be watching their home team beat Notre Dame. This is the last game that we will be attending this season. Meet at Hope Chapel at noon to carpool. Last year we came up with a novel way to preach the Gospel:
And on Sunday we are going to the Hollywood Christmas Parade, hoping to get a glance at a few B-list stars like last year. (Read about it here.) Meet at Hope Chapel at 2pm to carpool. Parade starts at 6pm. We will return around 9pm.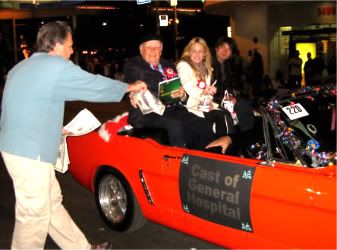 Now, see what crazy thing I'll be doing this Black Friday!!!!!!!