This Saturday, we're going to Whittier for their annual Christmas Parade, then, right afterward, to a Gazebo Lighting Ceremony in La Habra Heights, where we'll do a "Hit n' Run" with tracts. And then it's off to a team member's farm to have Russian Style Shish-Kabob!!!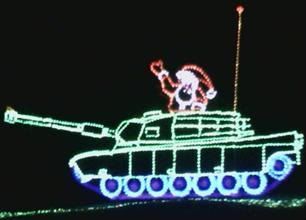 Wanna come? Meet at Hope Chapel at 7:30 am to carpool. If you'd like to meet us in Uptown Whittier we'll see you at Rocky Cola Cafe on the Northwest Corner of Greenleaf & Philadelphia at about 8:30am.
This Sunday, we will be going to the El Segundo Christmas Parade. Meet at Hope Chapel at 11:00am to carpool.
Photo  credit: sketchysanta.com