If you haven't yet read my article on how to evangelize at your local Christmas parade (and all parades), may I encourage you to do so now by clicking here?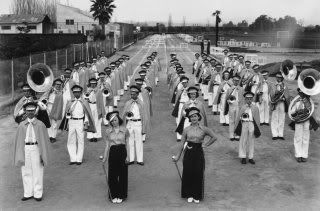 At the Hollywood Christmas Parade we attended last weekend I got some Gospel tracts into the

hands of some major B-list celebrities… and the pictures to prove it. But you'll have to tune in next week to see them.
By getting the Gospel into the hands of the right celebrity, they might read the message, repent, and use their God-given celebrity to spread the Gospel like… Kirk Cameron!
My friend Mark Spence  gave a gospel tract to George Clooney while leaving Jerry's Famous deli a few days ago. Here's his cell phone pic.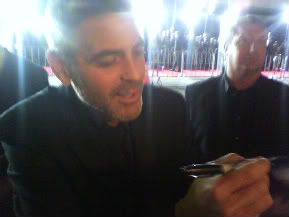 Who knows what might happen? Nothing is impossible with God!