A recent encounter with two friends caused me to realize that I needed to approach political conversations in a whole different way. With our country divided the way it is, simple dialogues about how government should be run are now a thing of the past. Everyone has their guard up; everybody believes they're right; all think the other side is wrong. Before the discussion with my friends even got past introductory comments, one person had her arms crossed, the other bolted for the door. I knew right then and there my days as a "Political Pastor" had come to an end.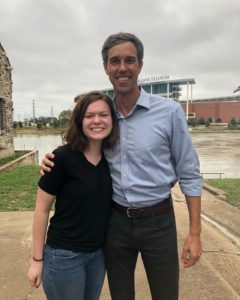 "I write on the cusp of a momentous event—the most crucial midterm election of my lifetime," wrote Janie B. Cheney in an article for WORLD Magazine. "It replaces the previous most-crucial midterm of my lifetime, which occurred in 2014. Farther back in memory is the third most-crucial midterm of 2010. But no sooner will Nov. 6 come and go than the general election of 2020 will loom like a tidal wave of crucial importance. Every two years the stakes crawl higher, with more lives and futures at risk. Everything we hold dear is on the line, threatened with extinction if the other side wins. Or maybe not."
Cheney continues, "It's happened before, but always with some well-defined danger in view: 'secession in the 1860s, labor wars in the 1870s, socialism in the 1890s, the Cold War in the 1960s and '70s. The current 'crisis' is not so well defined, and certainly not as cogently argued. After every ugly incident, furious fingers point at both sides: They started it. Sow the wind, reap the whirlwind. Call down hell, and there's hell to pay. This, pundits warn us solemnly, is a crisis of 'civility.'"
With that in mind, I have come up with some directives that come from the Bible so that we can get back to the business of "Do unto others as you would have them do unto you."
THE TEN COMMANDMENTS OF CIVILITY FOR A POLITICALLY-CHARGED AGE
Commandment #1: Thou shalt pray for those in government.
"I urge, then, first of all, that petitions, prayers, intercession and thanksgiving be made for all people— for kings and all those in authority, that we may live peaceful and quiet lives in all godliness and holiness. This is good, and pleases God our Savior…." (1 Timothy 2:1-3)
What pleases God? Beseeching him on behalf of whomever is in charge.
#2: Thou shalt obey those in government.
"Remind the people to be subject to rulers and authorities, to be obedient, to be ready to do whatever is good, to slander no one, to be peaceable and considerate, and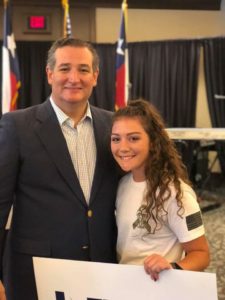 always to be gentle toward everyone." (Titus 3:1-2)
When we act contrary to protestors and politicos, we are living examples of the Savior who died for us.
#3: Thou shalt understand God chose our government.
"Let everyone be subject to the governing authorities, for there is no authority except that which God has established. The authorities that exist have been established by God." (Romans 13:1)
A great source of peace can come from knowing that God, by His sovereign purpose, elected those officials with whom you may disagree. (Ha! And YOU thought you elected them.)
#4: Thou shalt promote harmony with your political opposites.
"If it is possible, as far as it depends on you, live at peace with everyone." (Romans 12:18)
After the election, should mayhem and division continue, be a peacemaker.
#5: Thou shalt not speak negatively.
"Do not let any unwholesome talk come out of your mouths, but only what is helpful for building others up according to their needs, that it may benefit those who listen." (Ephesians 4:29)
Avoid snarkiness and sarcasm, especially in your postings to Social Media. Instead, publish cute cat pics.
#6: Thou shalt not disagree disagreeably.
"Let your conversation be always full of grace, seasoned with salt, so that you may know how to answer everyone." (Colossians 4:6)
If you must engage in political discussions, remember that you are representing Jesus Christ.
#7: Thou shalt not be prideful.
"In humility value others above yourselves, not looking to your own interests but each of you to the interests of the others." (Philippians 2:3)
Be a sponge, learn to listen, ask questions and bless those who think and vote differently.
#8: Thou shalt do good stuff.
"Let your light shine before others, that they may see your good deeds and glorify your Father in heaven." (Matthew 5:16)
Buy your political "enemy" a Dairy Queen cone. Rock their categories.
#9: Thou shalt try to avoid political disputations all together.
"Don't have anything to do with foolish and stupid arguments, because you know they produce quarrels." (2 Timothy 2:23)
In the big picture, most people don't really care what you say. Do you really think that you will change their mind?
#10: Thou shalt shut-up.
"Even fools are thought wise if they keep silent…." (Proverbs 17:28)
Want to be the wisest pundit on the block? Zip it.
Abraham Lincoln said, "Do I not destroy my enemies when I make them my friends?"
POSTSCRIPT: When I posted this on Facebook I hoped for understanding among my Christian brothers and sisters. What ensued was the bitterest controversy. Who knew? One long-time brother even unfriended me!
(*Images: My daughter with Beto. My daughter's best friend with Cruz.)