If there is no God, affections get misplaced. Many things end up supplanting the One True God: Created things, science… even governments. The banner above "Uncle Ho" declares "GLORY TO THE COMMUNIST PARTY."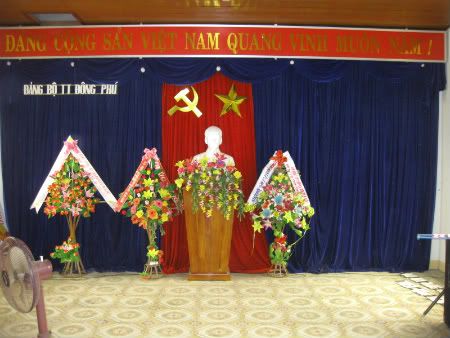 Governments will come and go, but God lives forever. And all who come to Him through repentance and faith in Christ will, too.
When I have access to all the photos, I will present to you proof that God exists, and how a small group of nine from a church in Hermosa Beach made him known in Vietnam.