If you'd like to try this quiz on your own, then please read part 1 here and part 2 here.
Okay, I've kept you in suspense long enough. The 6 word question that allows you to share your faith using the entire Law and Gospel is….
Oh! I forgot. I was supposed to show you more hints of where I taught that evangelism Bible study on Tuesday. Remember, it was at a major international corporation. Here are more hints:
What? You still don't know where I was? Okay then… click here for more really obvious clues….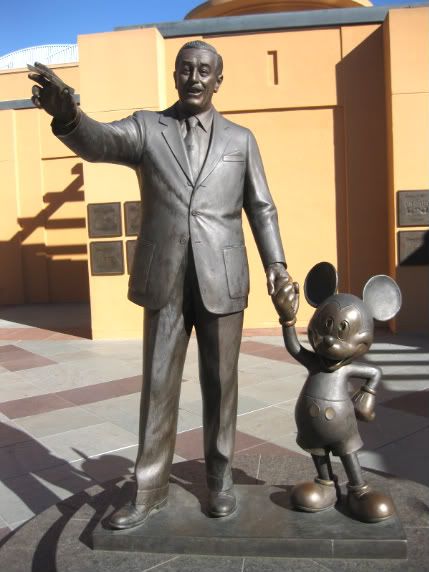 And here's corporate headquarters!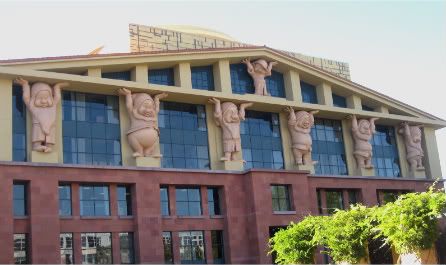 I have a friend who has full access to the entire Disney studios. That's why I was able to get a shot on the set of "Brothers and Sisters." My friend just recently took over the Disney/ABC monthly bible study. He asked the group what they wanted to learn about, and, can you believe it? They wanted to know how to share their faith!!! So, I enticed them to come with the ad line: "Learn to share your faith by asking only one question."
And they came!
What's the question? Are you ready? It's… "Did you get one of these?" This is what you say when you hand a person a Gospel tract that has the entire Law and Gospel written on it.
Roy Disney was very happy to get one.