It was on this day in 2004, after hearing a message from my Pastor at Hope Chapel, Hermosa Beach, CA., that I made a commitment to share my faith everyday. (Read that testimony here.)

My life as a Christian changed radically, I became more bold in my walk, and I've had the privilege of leading thousands to the foot of the cross, where every person made a decision (some said yes, others no; each made a decision. Get it? Read more). I even think that doing this every day led me eventually to Texas where I am planting a church and inviting at least 15 people a day to visit by using gospel tracts.
Of course, I've missed a few days over the years, but my commitment still stands.
How about you? Are you willing to make a commitment to share the most important news in the world every day?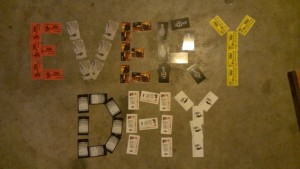 If so, The Bezeugen Tract Club wants you to join their Everyday Club. This is a place where you can make a commitment (minimum: one Gospel tract a day) and be held accountable. Not only that, you will be sent 30 free Gospel tracts every month to help you in this endeavor. Interested? Then click here.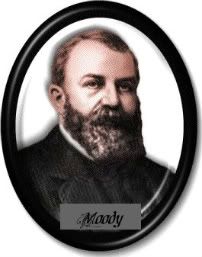 (Read about evangelist D. L. Moody's (1837 – 1899)
everyday commitment by clicking here.)