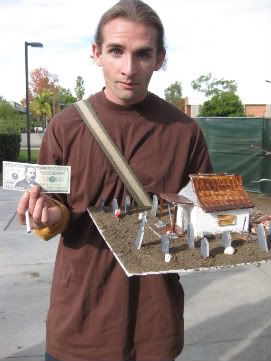 September 1: I go back to El Camino College to continue our evangelism ministry to the lost students, those caught in the tyrannical shackles of unbelief. We will be meeting every Thursday afternoon on the Library Lawn from 12:30-2pm. Email me for directions to the free parking. (Make sure you read about the El Camino Murder artist I met last year by clicking here.
September 2: Every Friday you can join us for The Hour of Power, a one hour excursion to our local fishin' hole, the Redondo Beach Pier. Meet at the bottom of the stairs at 4:30pm at Hope Chapel to carpool.
NEXT 10 WEEK EVANGELISM CLASS STARTS OCT 13!
September 3-5: The Fiesta Hermosa. This time we actually have an evangelism booth inside the fair. Join us all weekend from 9am-6pm. See details below the video.
Here's where to park and where to go: (more…)