Something amazing is happening as this January class finishes up its fourth week of training in "Sharing Your Faith Without Fear."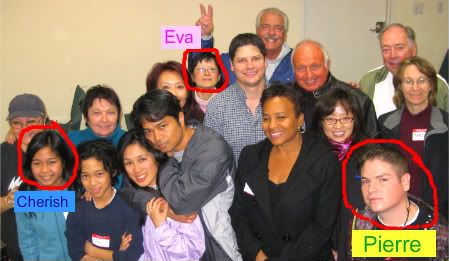 Three of the students are very motivated to win the hand carved 10 Commandments plaque that I have offered to the all-time highest scorer. To win the plaque, they must write, at minimum, a three sentence "E-vangie Tale" of their experiences as they share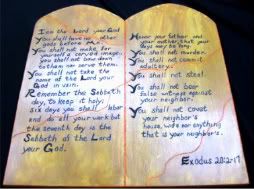 their faith. They get an extra "Bonus Point" for every one they type out. As of this re-posting, there are over 350 tales in the comments section. I never had a class like this.
The three front-runners are Eva, Pierre, and 12-year-old Cherish, fresh off her first place win in my Kids' Evangelism class.
The previous record holder, Richard Hidalgo, has held his #1 position since August, 2007. He is in dire straits, though. Pierre Cordero has promised to smash the record with a score so high that no one will ever beat it. We'll see in two more weeks…. Stay tuned for the exciting finish.
*****

Even if you are not  in my class I welcome you to share your own evangelistic adventure in the comments section.
My teaching notes are now available online by clicking here. I can also mail you a hard copy for FREE, compliments of Hope Chapel. Send me an email at PastorSteveAtHope@yahoo.com if you'd like them.
***And this Gospel of the kingdom will be preached in the whole world as a testimony to all nations, and then the end will come.***
—Matthew 24:14