The Apostle Paul wrote, "…pray for us that the message of the Lord may spread rapidly and be honored… And pray that we may be delivered from wicked and evil men, for not everyone has faith."
(2 Thessalonians 3:1-2)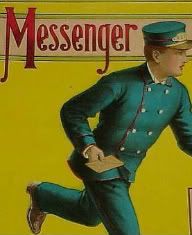 Twenty two new students have started our newest evangelism class, "Sharing Your Faith Without Fear." Who will be left after six weeks? The sad reality is that there is a 50% drop out rate by the end of the class. Maybe this time they'll defy the odds.
Leave your evangelism adventure in the "comments" section so others can enjoy what God is doing in your life! (This will be reposted every Sunday/Monday for the next six weeks.)