We just got back from the campus of USC. What happened?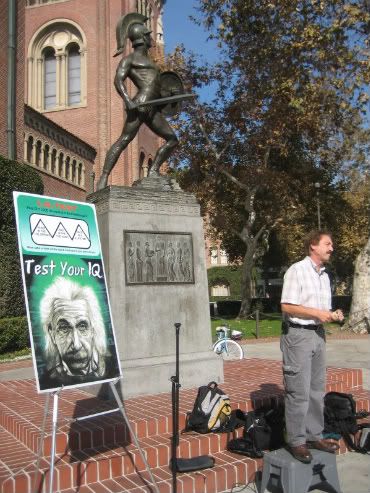 Surprisingly, not much. The educated students at this prestigious university had no better arguments against God than your run-of-the-mill atheist, or beachbum on the pier. Go figure. But, there are a few stories to tell, and we did shoot some video, but you'll have to wait until next week to see it all.
Or you can check out Tony Miano's blog; he was there too, and has already written something profound. Click here to read it.