A very excited open air preacher sent me this announcement from a popular California burger chain along with this note: "Sounds like an "Organic" situation here …. Wonder if the line will stretch to the sidewalk – ya think ?"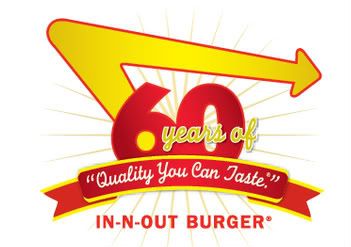 In-n-Out's 60th Year Anniversary is Wednesday, October 22nd.
All hamburgers will be sold for 25 cents, Cheeseburgers 30 cents,
Fries 15 cents, and drinks are 10 cents!!!
So mark your calendars!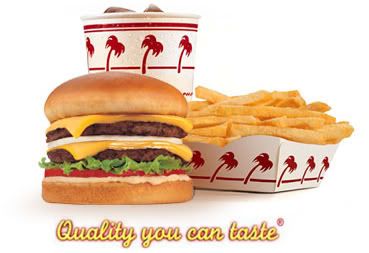 In California the most popular hamburger stand in the state is "IN-N-OUT" BURGER
Think of the long lines of hungry people waiting to eat a 25 cent hamburger (these aren't ordinary hamburgers, mind you, they are fresh and delicious). The fries? Cut and peeled on the spot! Mmmmmmmmmmmmm… More importantly, hundreds, if not thousands of burger loving meat eaters will be gathered around the block to purchase quantities of these delectable delights! And the open air preachers will be there, too, to help bring the focus back to the Lord, right?
Nope. It was a hoax.
In protest, I'm now joining P.E.T.A. (People Eating Tasty Animals)
(I did preach to the Pink's hotdog line in Hollywood. See the video here!)