Yes, we'll be carpooling to Beaumont for the TRANSFORMED conference. Beaumont? Yep, Beaumont. L.A. County has apparently forbidden a certain four guys from speaking about evangelism anywhere in the Los Angeles area.
We'll be going to the first session from 8am-noon. If you'd like to carpool with us from Hope Chapel, we'll be meeting at 6am! If you want to go, you must pre-register by clicking here!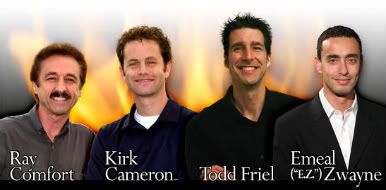 We'll have lunch afterwards and then we'll share our faith together somewhere in Beaumont. Beaumont? Yes, Beaumont. MapQuest anyone?
If you are attending from outside the L.A. area, and you are a reader of this blog (and of course you are or you wouldn't be reading this), please meet up with us there, even if you are going to the later session. Let me know you're going by leaving a comment. Love to meetcha.