I went to a meeting with the Mayor of Torrance (the city that I'm responsible for as part of my pastoral responsibilities), along with 20 other pastors because Mayor Frank Scotto wanted help from churches in building up the community of this city.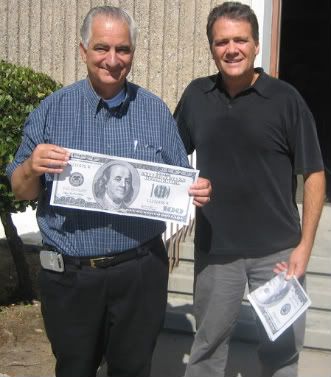 A Mayor enlisting the help of pastors? I was so grateful, I gave him a $100 Gospel tract. He also wanted pastors to give invocations at City Council meetings. I asked a very important question: "Mayor, will I be able to pray in the name of Jesus?" His answer: A resounding "Yes!"
Click here to read the time that I was forbidden to pray in the name of Jesus by an over-zealous clerk at an earlier Torrance City Council meeting.