UPDATE: On the outset this post may appear to have nothing to do with evangelism, it really does because Reformed theologian R. C. Sproul paints a wonderful—and horrific—picture of our awesome God. Because of His holiness, we want to save people from God, to God.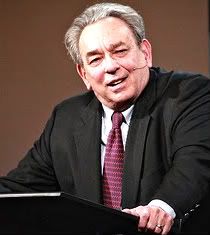 Though I have viewed and listened to this series numerous times in my twenty years of being a Christian, I'm still impressed with the simplicity of the message and the true awesomeness of God. It has instilled in me a more reverent fear of the One I call my LORD and has become a vital part of my understanding of Who God is: His majesty, His Glory, His holiness.
If you are not familiar with this series you'll be delighted to hear how Sproul teaches this abstract subject by putting the cookies on the bottom shelf so the kiddies can get at them. Also, this is the teaching that launched Ligonier Ministries years ago.
Watch this six part video series (in 1/2 hour increments), by clicking here.